About Us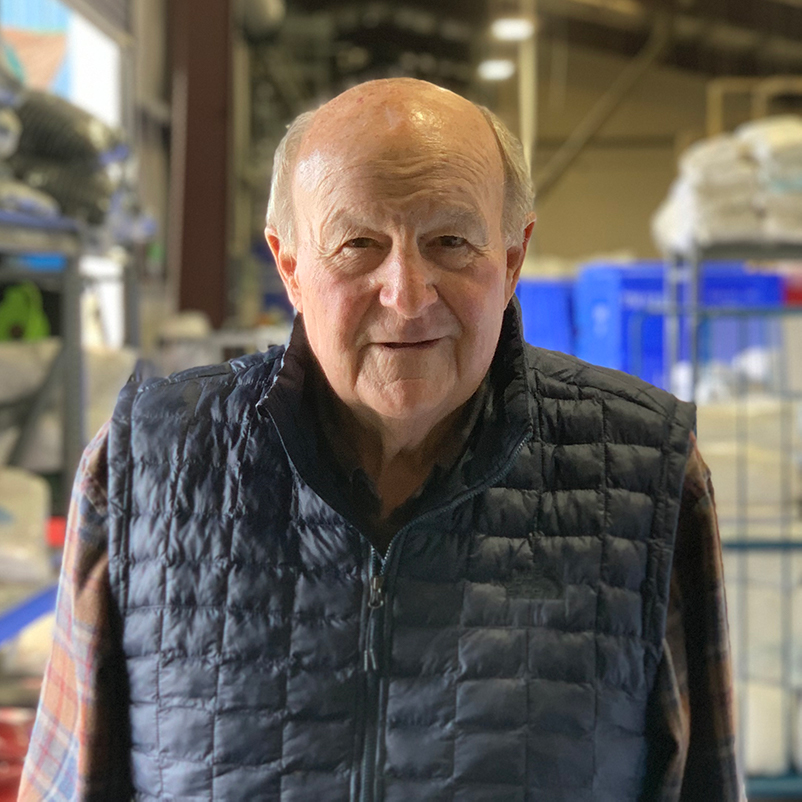 Daniel Libarle
Owner
Dan represents the third generation of ownership at Lace House Linen and, under his leadership, the company grew from 30 employees to over 120, and moved into a state-of-the-art facility in his hometown of Petaluma. Dan has continued the family legacy of family, friends, customers and community. He is most proud to see his daughters take the helm of the company to the next level without compromising his family's values.
(707) 763-1515

Phoebe Ellis
Co-Owner
Phoebe is a member of the fourth generation of the Libarle family operating Lace House. She was born and raised in Petaluma and literally grew up in the laundry. She attended Boston College and then earned a joint law and social work degree from Loyola University of Chicago. Prior to working full time in the family business, she worked for the City and County of San Francisco in the City Attorney's Office. She loves the laundry industry because it allows her to meet so many different people including: employees, customers and vendors. She is very focused on maintaining and promoting the core company values – honesty, accountability and personal service while promoting joy and laughter at work. She is grateful to be a part of this awesome business!
(707) 763-1515
phoebe@lacehouselinen.com
Nicole Marzo
Owner
Nicole is actively involved in Lace House Linen along with her sister, Phoebe. Nicole spearheads the Health & Wellness Program, as well as the Safety Programs at Lace House Linen. She enjoys working in Production.
(707) 763-1515

Richard Marzo
VP Marketing & Sales
Richard has been with Lace House Linen for over 20 years and is proud to be part of the fourth generation of family ownership and management, continuing the tradition of commitment to our customers and community. His greatest joys are helping existing customers and fostering new partnerships.
(707) 763-1515
richard@lacehouselinen.com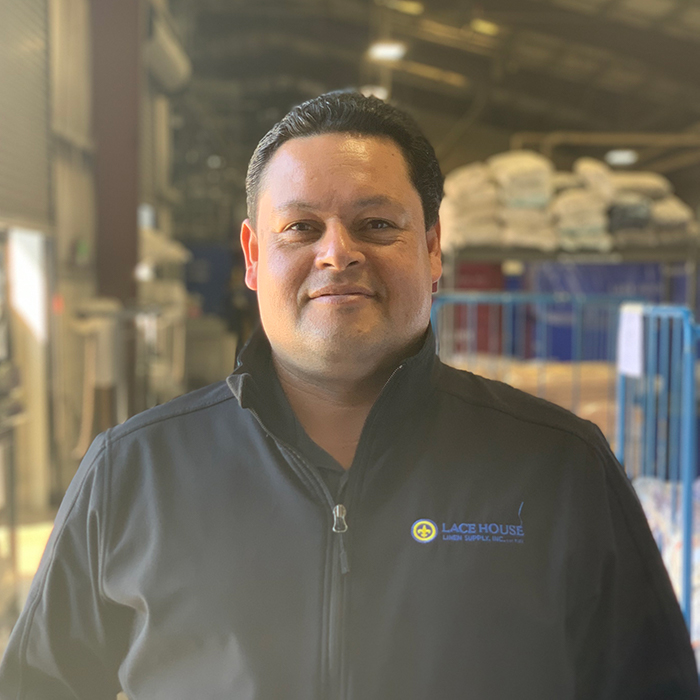 Oscar Deniz
Servicer Manager
Oscar has been in the linen service industry for over 15 years and has been involved in the food and beverage sector since 1998. He brings a wealth of knowledge and industry contacts to LHL, where he oversees the daily communications between customers, route drivers and our Production Team. His experience in all of these roles helps Oscar create positive solutions that benefit each customer.
(707) 763-1515
oscar@lacehouselinen.com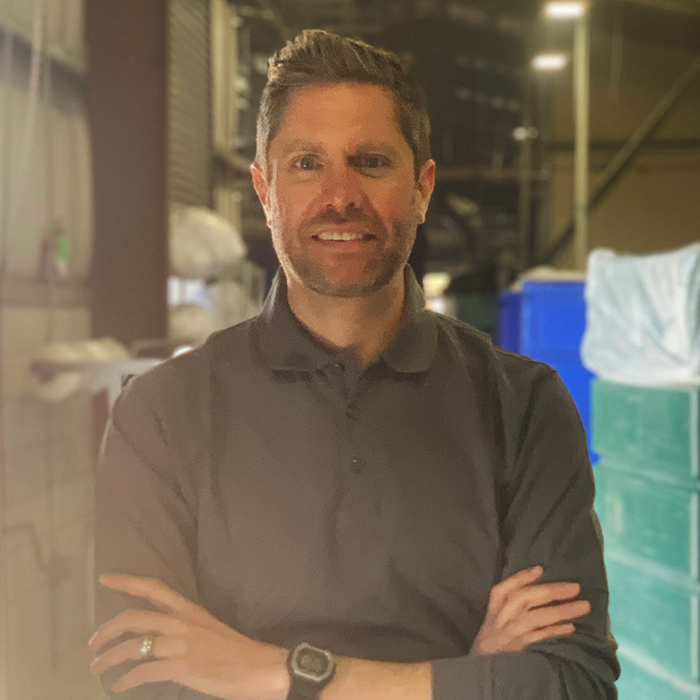 Rodrigo Patron
Director of Operations
Rodrigo brings more than 14 years of Laundry Operations and Management experience to LHL.
He has exemplary operational skills and a firm understanding of Production Management and Customer Relations. Given his on the job experience with large scale Laundry providers in Las Vegas and California and as a graduate from the Production Management Institute (an Industry leading education program for Laundry Executives), he has first rate analytical abilities, a flair for problem solving and a passion for customer service.
(707) 763-1515
rodrigo@lacehouselinen.com
Melinda Bauer
Officer Manager / Accounts Receivables
After 45 years, Melinda "runs the show" at Lace House. She manages orders, generates invoices answers the phones and tracks down the money! All Lace House customers know her friendly voice well unless you are in arrears and then she will not be so friendly! She literally grew up at Lace House and she is at the center of the Lace House family.
(707) 763-1515
melinda@lacehouselinen.com
Elisabeth Ordaz
Assistant Plant Manager
Elizabeth manages human resources, employee relations and is a production wizard. She is a specialist with customer owned goods and inventories of our linen. She is bilingual, so she is a natural at communications with our employees and loves to plan our office parties and celebrations and she has a great sense of humor.
(707) 763-1515
eordaz@lacehouselinen.com
Claudia Haro
Human Resources/Technology
Claudia is an integral part of the Lace House team helping to assist over 80 employees with all matters in HR, and helping to coordinate new technology initiatives, such as the implementation of a mobile route accounting app that increases our communications with customers and eliminates paper waste. She has developed great relationships with customers and vendors, and she has become the IT guru at Lace House Linen. She also has a deep database on where to order lunch for the office! Claudia enjoys spending time with her family and enjoying sunny Sonoma afternoons.
(707) 763-1515

Ivan Carreno
Plant Supervisor
Ivan has been with LHL for over 10+ years and he has gained knowledge in every facet of the production process. His contributions are evident every day and his positive attitude along with his cheerful laugh are always present. He takes time to mentor new employees and help them understand the equipment, the product and our goals. He is the first person to respond to any production emergency, which often includes late nights and early mornings. When he's not giving 110% at LHL, he enjoys spending time with his family and riding his Harley Davidson.
(707) 763-1515

Ricky Macias
Chief Engineer
Ricky has worked in many different departments at Lace House Linen over his 14+ years at Lace House Linen. He started out as a Route Representative, then moved into Production, and ultimately followed his passion for mechanical engineering – and now he leads a team of three full-time engineers at LHL. Ricky has operated every machine at LHL, and his wealth of knowledge is indispensable. He and his team keep everything moving in order to serve our customers. He loves spending time with his family and off-roading on weekends in his tricked-out Jeep.
(707) 763-1515

---
Our Facility
Lace House Linen moved into a 25,000 square foot state-of-the art facility in 2004. We doubled our size and installed the latest washing technology that allows us to maximize the quality of our products while minimizing the use of water and utilities. We have further invested in waste water treatment and additional technology so that we can use as little water as possible in our processes.
This facility has enough capacity for us to continue to grow and widen our customer base. Please call or email us if you are interested in stopping by for a tour. We welcome customer visits.